BLACK BLOSSOM DROP
$53.00
1.01 fl. oz. U.S. / 30ml
SKIN FORTIFYING & BALANCING
"Royal Black Tulip found in the Netherlands enhances the skin barrier."
Powder extracted from the Black Tulip in this award-winning serum strengthens the skin by penetrating deep into not only the outermost layer (the epidermis) but also the dermis to fortify the skin barrier. It enhances ceramide in dead skin cells to reinforce and balance.
PRODUCT DETAILS
HOW TO USE
HOW TO USE
After using a toner, apply an appropriate amount to your face and tap your skin gently until the serum is absorbed.
HOW TO USE
INGREDIENTS
AQUA/WATER/EAU, GLYCERIN, METHYL GLUCETH-20, METHYLPROPANEDIOL, PROPANEDIOL, POLYGLYCERIN-3, NIACINAMIDE, CAPRYLIC/CAPRIC TRIGLYCERIDE, 1,2-HEXANEDIOL, DIGLYCERIN, BETAINE, MALTODEXTRIN, BETA-GLUCAN, HYDROXYETHYL ACRYLATE/SODIUM ACRYLOYLDIMETHYL TAURATE COPOLYMER, CERAMIDE NP, HYDROGENATED LECITHIN, XANTHAN GUM, TULIPA GESNERIANA FLOWER EXTRACT, TREHALOSE, CARNOSINE, GLYCERYL ACRYLATE/ACRYLIC ACID COPOLYMER, ETHYLHEXYLGLYCERIN, SORBITAN ISOSTEARATE, ADENOSINE, CITRIC ACID, PANTHENOL
HOW TO USE
RECOMMENDED
Skincare routine starting with barrier improvement.
To restore your skin's balance.
HOW TO USE
CLINICALLY PROVEN
Skin barrier efficacy tested
Skin irritation tested
HOW TO USE
PRINCIPLES
We have ruled out 2,800 harmful ingredients. Our products are completely free from animal ingredients, and we have eliminated any animal experiments in every single process that covers product development-production-distribution. From PETA, a worldwide animal protection organization, we have been certified as a cruelty-free and vegan brand.
CUSTOMER REVIEWS
Customer Reviews
Soft, supple skin!
I typically don't use "specialty" products for my skin but since I'm getting up there in age (39!!) I figured now might be a good time to start. I've been using it for 1 month and these are my thoughts. The product comes in a glass vial with a dropper style applicator. It isn't near as pink as the photos online, it's more of a tan color. This hints that the ingredients are all-natural and not loaded with artificial colorings. I absolutely LOVE that Serumkind's Black Blosson Drop is Vegan, Cruelty Free AND Non GMO! The serum goes on smooth it doesn't take much to cover my whole face. It blends in well and dries only ever slightly tacky. One month isn't enough time to notice a major difference but I have noticed some changes. My skin definitely feels more youthful which is much needed at this age. I have sun damage from playing sports in my younger years that I'm hoping this serum will help repair. So far so good!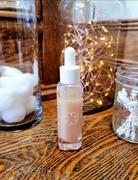 Very hydrating!
I do like this product, it doesn't make me break out but I had trouble tying this into my skin care routine. I notice my self grabbing for this when I feel like I need a little extra hydration like maybe on mornings after I had been drinking the night before. I love that there is no fragrance to it because we all know that fragrance is not good for your skin! I would give this 5 stars but I just can't justify the price for this as I feel like there are other products on the market that could get you the same results for less money. However, if you are looking for a gentle hydration product though, this is definitely for you.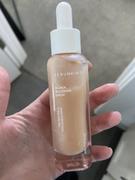 Leaves your face smooth and refreshed.
I've been using black Blossom face so serum by Serumkind since December 3rd. At first the serum felt very heavy and sticky on my face. It was very uncomfortable to wear at first. Since I've been using it for a few weeks it no longer feels heavy or sticky on my face. Now it leaves my face very smooth and refreshed plus the smell of the facial serum is like a bed roses. I love it and will keep on using it and telling my friends about this facial serum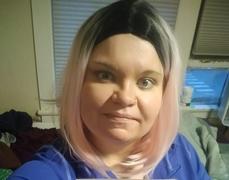 Face serum
I got this to use as a night serum. I usually put a few drops on my face and roll it in with my face roller then apply a warm rag over my face for a few minutes before bed and I've loved the results I've seen so far
Clear and fresh
What an amazing serum!! My skin felt tight and smooth, not too heavy and is really refreshing!!